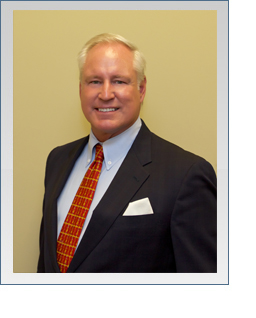 Darrell Roberts, CPA – President, Chief Investment Officer
Background & Experience:
E*Trade Financial
President; E*Trade Capital Management
President; E*Trade Insurance
Senior Vice President, U.S. Retail Sales; E*Trade Financial

Mellon Bank/Dreyfus Investments
Executive Vice President/Division Manager

Fidelity Investments
Senior Vice President/Division Manager;

Fidelity Investment Institutional Services
Morgan Stanley
Financial Advisor
Coopers & Lybrand
Certified Public Accountant
Education:

Bentley College, Waltham Massachusetts
Bachelor of Science Degree in Accounting
Certified Public Accountant
Held Series 24, 7, 63 and Annuity and Insurance Licenses

Email:


View Biography As PDF
Darrell Roberts is the Founder, President and Chief Investment Officer of American Wealth Advisors. Mr. Roberts graduated from Bentley University in 1979 and became a Certified Public Accountant while employed at Coopers & Lybrand's Boston office in 1982. After leaving the accounting profession and joining the investment field, Darrell was employed at Fidelity Investments and eventually served at Fidelity as Senior Vice President/Division Manager for Fidelity Investments Institutional Services Company. During several years in that role, Mr. Roberts and his team serviced thousands of financial advisors throughout the country from all channels in the investment industry, assisting them with product solutions to help them serve their clients. When Darrell left Fidelity in 2002, FIIS' asset levels at Fidelity had grown to more than $200 Billion.
Darrell began serving affluent retail clients directly at Morgan Stanley in 2002 and subsequently joined Mellon Bank/Dreyfus as Executive Vice President/Division Manager managing several distribution channels for Mellon/Dreyfus. In 2006, Darrell joined E*TRADE Securities and served as President of E*TRADE Capital Management, President of E*TRADE Insurance and Senior Vice President of E*TRADE's nation-wide sales initiatives where all registered advisors, branch managers and registered investment advisors at E*TRADE reported through Darrell and his management team.
Darrell established American Wealth Advisors in 2007. Clients benefit from direct access to Darrell and his team on a regular and ongoing basis as he utilizes his vast experience and comprehensive financial services industry knowledge to personally service American Wealth Advisor clients. As a Registered Investment Advisory firm, our fiduciary responsibilities to clients always take center stage.
Darrell is involved in several charitable endeavors and client focused organizations.
---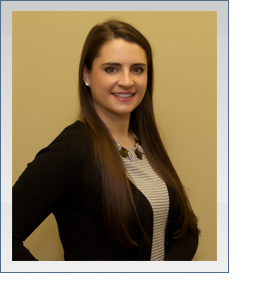 Meredith Roberts Conway – Senior Vice President of Operations and Communications

Background & Experience:
American Wealth Advisors, LLC

Senior Vice President of Operations and Communications, July 2019 - present

Vice President of Operations and Communications, January 2015 - July 2019

Senior Director of Communications, August 2009 - January 2015

Intern, Summer 2008
Education:

University of Georgia, Athens, Georgia
2009 Cum Laude graduate of Grady College of Journalism and Mass Communication
Email:

---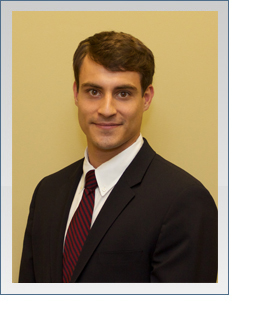 Darrell T. Roberts III – Vice President of Administration and Research
Background & Experience:
American Wealth Advisors, LLC

Vice President of Administration and Research, July 2019 - present

Office Manager, 2014 - July 2019

Intern, June 2010 - 2014
Education:

Georgia State University, Atlanta, Georgia
2014 graduate, Bachelors of Business Administration, Actuarial Science

Passed Series 65, May 2015

Email: